Christian PALIX,
Founder of YESforLOV
The first brand of "pleasure cosmetic"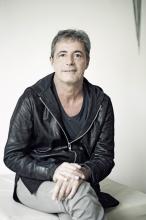 His belief
Offering the best to all couples regardless their sexual orientations.
His mission & his DNA
Developing products to reinvent love, to cosset you, to nourish and inspire you daily.
The reason why he created YESforLOV
It all started when he observed that for his specific needs in his private life, the only available products on the market were :
Cold pharmaceutical products turning him into a patient.
Lurid unrealistic suggestions of crazy performances making him believe he's a superhero
Trivial erotic gadgets, limiting him to an object.
To Christian, Love is completely different!!
It is provocative, sensitive, sophisticated, brought to a fever pitch. So he thought : If there are no decent products on the market, then I will invent them…
The way he created YESforLOV,
13 years ago
With the help of his friends in the perfumery sector, with his brother (former CEO of the Clarins Group) and with business angels trusting him and investing the necessary funding.
What customers and partners
tell about him:
"The best ambassador serving the romantic imagination,"
Aurélie, « Xtrem center » shops manager.
"A poet, an artist with words that take you into his intimacy"
Patrick, « Passage du désir » shops manager.
"A revolutionary provoking the entire cosmetic industry"
Gérard, director of the Cosminter Laboratory.
 "A very sensitive man, who is passionate about love and understands women."
Christine, « Oh darling » shops manager.
"A creator who loves to be challenged with new formulas while being always attentive to the customer's needs"
Adnane, « Lovelysins » shops manager.
"An insatiable lover, a hedonist who enhances Love "
An anonymous woman
Philippe DI MEO,
Creator of the YESforLOV corporate identity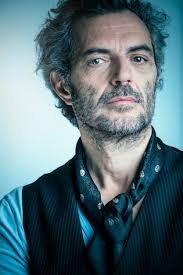 To break with usual rules of the sex industry, Christian put the artistic direction of the brand in designer Philippe Di Méo's hands and his agency « RESO Design » specialized in the luxury industry.
For many years, the agency develops creations for prestigious brands such as Moët&Chandon, Jean-Paul Gaultier fragrances, Swarovski (recently), and the very glamorous Cannes Film Festival.
Mathilde BIJAOUI,
Nose for YESforLOV fragrances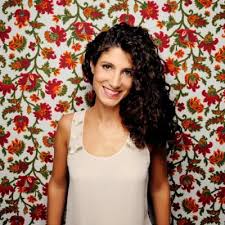 Fond of spicy scents, she earned the nickname "Spice Girl" 
 in the perfumery world. She signed creations for prestigious brands like Yves Saint Laurent, Roger Gaillet, Jo Malone or Dolce Gabana, among others.